The world of international branch campuses (IBCs) can be confusing. What counts as an IBC? Where are they opening and closing… and why? Are they here to stay?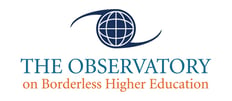 Well, now we have all the answers. Here is our list of 10 key facts about IBCs with up-to-date information from the Observatory on Borderless Higher Education, based on the current status at the end of 2016.
Branch campuses are a global phenomenon
There are at least 251 international branch campuses in 76 countries spanning the globe, from Argentina to Australia and Somaliland to Switzerland.
Recent growth has centred on China
China has led the way in hosting new campuses in recent years: 17 international branch campuses have opened since 2011, due to a combination of demand from students and government support. Institutions in some countries, like France, have made China a target of internationalisation endeavours.
The top five countries have the lion's share of branch campuses
Between the US, UK, Russia, France and Australia they are responsible for 182 campuses – equating to 73% of the total number of IBCs in existence.
More UK universities than any other country are opening branch campuses
The US may have the largest number of IBCs, but this is because of its huge number of universities. In comparison, it seems that a higher proportion of UK universities are pursuing this form of cross border higher education than any other country.
Many universities open more than one branch campus
Not satisfied with opening just one branch campus, many universities interested in cross border higher education eventually open multiple campuses. The most international campuses for one university goes to French fashion school ESMOD which has six campuses in Germany, Indonesia, Malaysia, Norway, Tunisia, and UAE.
Historic ties play an important factor
Some of the largest UK IBCs are in countries/regions with which they have historical links. Familiarity with the UK education system, demand for UK credentials and existing inroads in education and industry offer opportunities and aid the entry of IBCs into these markets.
The UK and US continue to lead the way
An investigation of branch campuses under development confirms that institutions in the US and UK will continue to lead the way in IBC growth. Of the campuses known to be under development, six will be founded by the US and at least five by UK institutions.
Motivations for opening IBCs vary
There is not one clear purpose for opening IBCs with motivations including:
A desire for increased internationalisation
Enhancement of status
Increased revenue
Enhancing existing connections and opportunities
China and the UAE are the top hosts for branch campuses
The two nations continue to be a focus of future growth. Considering the size of UAE against China, its position as a large and growing hub is particularly impressive. China has 33 IBCs with three under development and UAE has 32 with at least five under development.
IBCs are here to stay
Overall, IBCs have demonstrated staying power as a form of cross-border higher education. While there will be a continual market for IBCs, there is question of what models these campuses will take in the future, as well as their relationship to their home institution and position in the higher education landscape.
Read more about branch campuses in our free headline findings report below: