If something feels a bit 'off' today, or if you have arrived into work a little deflated, then it's no coincidence. Today is Blue Monday, the supposed 'saddest day of the year'.
Blue Monday was a term coined back in 2005 by Dr Cliff Arnell, as part of a press release for Sky Travel. At the time, Dr Arnell was working in the education sector, as a lecturer and researcher at Cardiff University. Although there is no evidence to suggest that Blue Monday is real, we know how hard it can be to get back into the swing of things after the Christmas and New Year break. We've compiled a list of things that you can do today, to brighten your Blue Monday and get you back on track:
Get organised
Last year, our annual market survey report found that a common challenge across the education sector was time management. Coming back from a long break over the holidays can result in a slump when it comes to organisation - especially when we are increasingly being expected to do more with less. We recently published a blog post about 10 things you can do in under a minute - it's a great read if you are looking for a quick way to clear some of your smaller tasks and get you back in the working mindset without clutter.
Give yourself something to look forward to
What do you want to achieve in 2018? January is a great time to set some goals for the year, whether they are personal or career-focused. Is there a particular skill you'd like to learn, or a course you'd like to attend? Take some time today to think about what you would like to do this year - and have a browse for some inspiration. Our Empower Conference in June will be great way to catch up with other peers in your network, as well as tick off some CPD. Give yourself something to look forward to and register your interest here.
Find some inspiration
One way to lift yourself up this Blue Monday is to get inspired by reading new content. Get up to speed with what is going on in the education world using news sites such as Times Higher Education or FE Week. You can also catch up on the latest thoughts, opinions and research in education via the Tribal Group blog. Don't forget to subscribe!
Do something kind for somebody else
There's no feeling like it, when you go out of your way to do something nice for somebody else and it makes their day. If there's any excuse to commit a random act of kindness, today is the day. Smile and say hello to the receptionist on your front desk, pay for somebody's coffee behind you in the queue, compliment your colleague on that great piece of work they did for recently or go that extra mile to bring in some cake for your team. Kindness can come in many different forms, and it is guaranteed to make you, as well as the recipient, feel good all day.
Be creative
Wake your mind up by having a think about the ways you could get creative with your job this year. Can you do something new you haven't tried before? We recently took a trip to a photography studio to film some videos inspired by our brand for the launch of our new website. We experimented with colour, filming techniques and new materials to bring our brand to life in unexpected ways. Have a go at mind-mapping some ideas, or even free-writing to spark creativity - you never know what you might come up with.
Book a holiday in the sun
And finally, if there's one way to beat the blues this Monday, it's to book a holiday in the sun somewhere. Our colleagues in Australia regularly have summer barbecues at our offices in Geelong, and our Tribal owl gets in on the action too. Here's some fun pics for some holiday inspiration: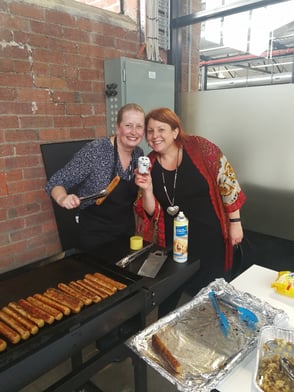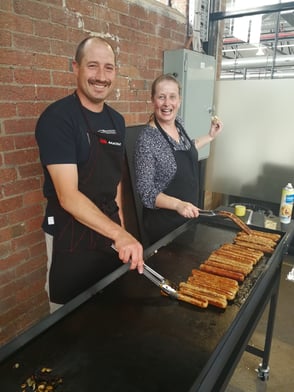 What will you be doing this Blue Monday to lift your mood?
Would you like to be kept up to date with education thought-leadership content? Subscribe to the Tribal Blog for the latest posts straight to your inbox: