To celebrate National Apprenticeship Week 2023 (#NAW2023) we've reached out to former apprentices who currently work for Tribal to understand more about their work-based learning journey.
Our second former apprentice is Adam Whitford, who studied part of his apprenticeship through the pandemic and completed it in November 2022.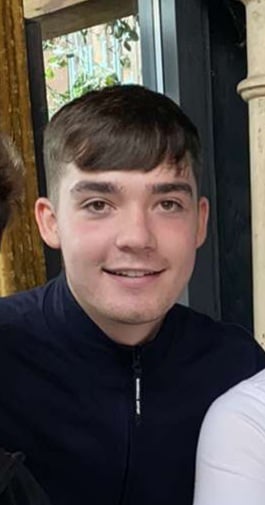 "I did a Level 4 Business Analysis apprenticeship.
I wanted to gain work experience and not be stuck in academic learning (university). I also wanted the chance to earn a salary alongside gaining a qualification."  
The pandemic meant that those who were on programmes that could go fully digital, make the move. No longer were apprentices seeing their assessors in-person or attending classroom learning to gain their off-the-job hours.
"Doing it digitally through COVID was a challenge at times and the tutoring sessions prior to COVID were done in classrooms with the exams sat on the last day, instead they were carried out over virtual calls and sometimes lacked the engagement classroom learning gives.
Having never experienced in-person office life, working from home was the norm for me, Tribal also allowed me plenty of time and space whenever I needed to ensure my apprenticeship was completed and assessments were in on time."
We asked Adam what his advice to those looking to step into the world of work-based learning would be:
"I'd always highly recommend an apprenticeship; they give a great balance of learning and experience alongside an industry-recognised qualification that builds a fantastic start to a career with plenty of opportunity to grow."
Tribal are committed to providing solutions that support the apprenticeship journey and drive positive outcomes, in addition to supporting our own staff to complete apprenticeships. We think it's essential to celebrate #NAW2023 and how far the work-based learning sector has come, and how we can continue to support its growth.
Find out more:
TOPICS:
SHARE THIS ARTICLE:
Discover Tribal for Further Education
Find out more about our products and services for Further Education...
CLICK HERE