Tribal's annual customer conference, the Tribal Empower Conference, is packed full of advice specifically aimed at helping MIS Managers get the most out of their ebs system and gain knowledge on key topics such as reporting, GDPR, outcome frameworks and much more. Here are a few things the conference addresses:
Are you sure that you and your team are making the most of your IT systems in terms of planning, data analysis and report production?
We're running a session at the Tribal Empower Conference that will showcase and discuss good practice use and setup of ebs and its modules. We'll share our thoughts and provide you with ideas on how to get the most from your system. We'll also make sure you're aware of all of the latest functionality so that you can embrace and use ebs to its full potential.
Are you an expert in GDPR and the government's approach to data privacy? Do you know the issues your college still faces? The fines imposed? Or the new challenges still to come relating to the new/pending Data Privacy legislation that is on the horizon?
Anyone working in MIS understands the need for confidentiality and the implementation of appropriate personal, technical and organisational measures to ensure that data processing is performed in accordance with the GDPR. But our session at Tribal's Empower Conference is designed to help you become the college expert in this area. To act as the College's Data Protection Officer, ensuring your College fulfils its legal responsibilities to meet your data protection and freedom of information obligations.
Do you have responsibility for managing, analysing and reporting on all funding and learner data? Do you provide accurate and clear data analysis and reporting to both internal and third-party users? Does your data enable effective planning, monitoring and improvement, ensuring that your colleagues have access to reliable, timely and appropriate data?
At the Tribal Empower Conference, we show how ebs can be used in many ways to design curriculum and manage data for internal and ILR purposes. In this session you'll learn how to design and plan a holistic curriculum, enrol learners, amend data and produce a consistent ILR using the 'Capture once, use many' methodology. This session really is ideal if you're looking for best practice curriculum setup, planning, ILR submissions and efficient data management.
It can be a daunting thing to be responsible for the entire College database and for its ongoing maintenance, ESFA compliance and integrity. On a day-to-day basis, the accuracy and availability of all student and staff data supports the efficient management of your College, so the provision of timely, accurate and informative statistics and data is paramount to service-users.
We want to help you to tick at least one thing off your list. At the Tribal Empower Conference, we've designed a session that will help you understand how the ebs exams client can optimise your exams processes, provide closer data integration and manage data in bulk.

Do you quality check data from enrolments, admissions, change of course information and leaver information? Does your enquiries, admissions and enrolment portal match your College's website?
At this year's Tribal Empower Conference, find out - first hand - how Burnley College has implemented ebs Prospect to improve its online applications process, using student feedback to ensure it works for their learners. You will explore the full range of possibilities in Prospect, including changing the look and feel to match your own corporate identity, how to collect just the data you want and how to collect additional data, such as loan applications, or HE applications.
Every MIS Manager knows the importance of driving the timetabling process to maximise room utilisation, ensure the efficient use of IT resources and ensure a balanced final timetable.
Find out how Bridgend College has implemented a paperless learner journey, balancing finite resources with overall efficiency, putting the student at the centre and creating a system and processes to meet these needs. Also learn 'why, when and how' Bridgend College has rebuilt their learner journey; the role ebs plays in supporting this; admissions and enrolments; overcoming challenges and next steps.
If you're looking to hone your MIS skills even further, this conference is fully accredited by the CPD Certification Service.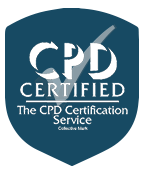 Struggling to get sign off from your manager? Read our blog to show your manager the benefits of you attending the Tribal Empower Conference 2019!