On 14th July, due to the current pandemic, Tribal hosted the first ever Empower Online Conference. The event offered customers from the higher education sector all around the world an opportunity to gain insights into the world of education from 6 live sessions with live Q&A and opportunity for discussion, and 20 on-demand sessions, recorded in advance by Tribal employees.
With the world on its head due to Covid-19, Tribal wanted to provide some continuity and a way of staying in touch ahead of the physical event in 2021. Due to the Online Conference being Tribal's first ever, registration predictions were varied. Tribal's physical conference held at the ICC, Birmingham, UK attracts 350-400 delegates over the two-day event. Tribal Empower Online 2020 saw a total of 967 registrations for the one-day event, making it our most successful event yet!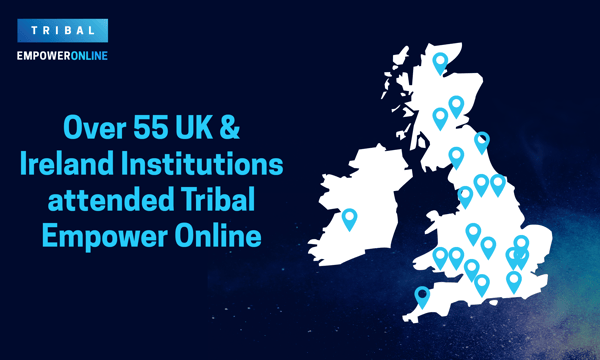 The plenary sessions discussed subjects such as 'The new normal for HE?' with guest panel Smita Jamdar, Nannette Ripmeester, Douglas Blackstock and Megan McFarlane and 'Tribal Edge Platform' with Tribal's Mike Beech and Mike Cope. The on-demand sessions covered topics by both Tribal and Tribal customers, including 'Implementing a new SITS model' and 'Panintelligence Charting – a view of interactive assessment data for students' by the University of Reading.
Feedback from the event has been extremely positive, with 77.5% of delegates in the post event survey rating the event good or excellent. Feedback such as 'Excellent speakers really enjoyed it' - University of Stirling and 'Good to get general trends in Higher Education from panel discussions' - University of Leicester. The virtual event platform did have some initial teething problems however delegates were understanding, and feedback received was positive such as 'I enjoyed the format once it was up and running. Great variety of topics and I really enjoyed the closing session - really interesting to hear about the different technologies used by universities in USA' - King's College London.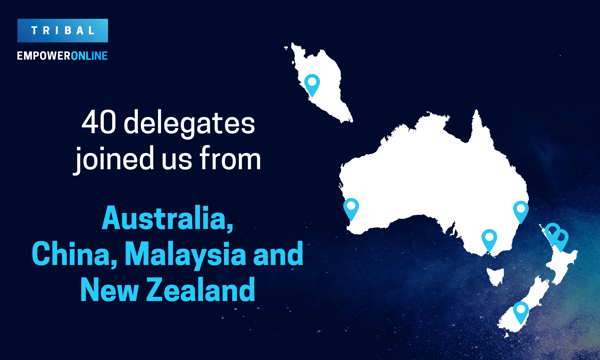 We are already planning for Empower 2021, and we promise to make it the best one yet so make sure you keep an eye out for our 'save the date' announcement! Recordings and slides are available to delegates in the first instance on the platform until 14th August. Delegates will then be offered access to the recordings and slides for sharing with colleagues following the platform closing.
To find out about more about what the online event had to offer, view the agenda below.
TOPICS:
SHARE THIS ARTICLE:
Discover Tribal for Higher Education
Find out more about our products and services for Higher Education...
CLICK HERE