On 16 - 17th July 2019, we're hosting the Tribal Empower Conference 2019 at the ICC in Birmingham, UK. We're thrilled to be joined by so many inspiring session speakers; set to inform, inspire and of course, empower our delegation.
We'll be joined by:
Professor Martin Doel CBE

University College London (Institute of Education)
Martin was appointed as the first Further Education Trust for Leadership Professor of Leadership in Further Education and Skills at University College London (Institute of Education) in April 2016 after having previously been the Chief Executive of the Association of Colleges (AoC) from 2008.  Prior to this Martin served for 28 years in the Royal Air Force where his final appointment was as Director of Training and Education for all three Armed Services, working in the Ministry of Defence, the largest employer of apprentices in the UK. 
He was appointed OBE in 1998 for his work in support of operations in the Balkans and for his contribution to Anglo-German relations and CBE in the 2016 New Year Honours for his contribution to education. He holds a Masters Degree with Distinction from King's College, London and a First Class Honours Degree in Education from King Alfred's College Winchester.   
Martin is a Trustee of the Royal London Society for the Blind and of The Challenge, a social integration charity delivering the National Citizen Service and a member of the Institute for Apprenticeships' Audit and Risk Committee. He is also a Life-Vice President of the RAF Football Association and a qualified FA Coach.      
Martin's particular research interests at UCL (IOE) are concerned with the distinctive contribution that further education can make to national prosperity and individual well-being, and the leadership challenges facing further education providers of all kinds.  
Barbara Staruk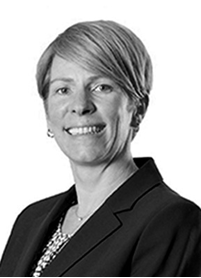 Managing Director, Product and Development at Tribal
Barbara joined Tribal in February 2015 and has 20 years of software industry experience. Barbara has led global market expansion, portfolio rationalisation and product transformation initiatives across multiple software product lines. Barbara has also worked on large-scale government transformation programmes, such as the NHS National Programme for IT.
Professor Liz Barnes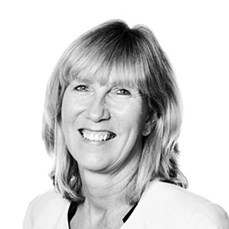 Vice-Chancellor and Chief Executive of Staffordshire University
Liz has been Vice-Chancellor and Chief Executive since April 2016, having previously been Deputy Vice-Chancellor at Sheffield Hallam University and Derby University after a long career at Teesside University.  
As a leading provider of Higher and Degree Apprenticeships, Staffordshire University has a strong connection with businesses across the region. Throughout her career, Liz has built connections with employers and industry working in partnership to provide vocationally relevant courses and upskill the workforce. With an academic background in physiology she worked closely with the NHS, developing new ways of working and qualification frameworks. Subsequently she has led on significant developments with law enforcement agencies. 
Liz's career has been built around leading learning and teaching and the student experience, with a passion for creative and innovative approaches to enhance the student journey and their achievements. With a passion for digital technologies and how they can be used to transform the workplace and the learner's experience, she recently joined the JISC Board.  
Committed to education and young people, Liz is a member of four Multi-Academy Trusts in the Region. Having recently been appointed Co-Chair of the Opportunity Area Partnership Board, she also believes it is important that education and employers are seen to be working jointly in endeavours to improve the life chances of young people in Stoke-on-Trent.
Empower Speakers 2019
TOPICS:
SHARE THIS ARTICLE: