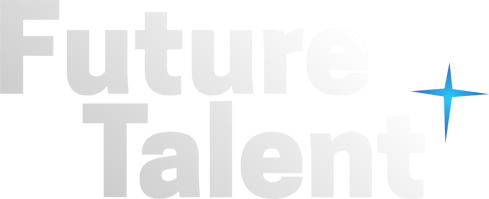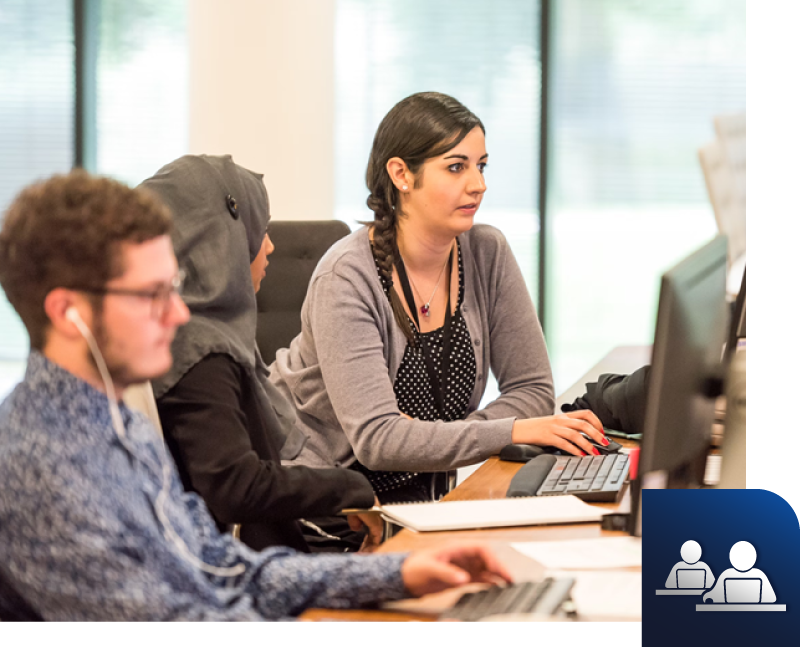 SITS skills are in high demand, but there is a shortage of qualified professionals.
Tribal Future Talent is a training program that will teach you the skills you need to manage SITS and launch a successful career at a University.
Programme Overview
Duration: 12 Months
Course intake: January and September 2024
Delivery: Blended Learning
Learning locations: Sheffield, Hessle, Bristol
Cost: £8,500 + VAT
READY TO FIND OUT MORE?
Contact our team to discuss how
Future Talent can help you ...
Who's the programme for,
and what will you get out of it?

Individuals at the start of their Higher Education IT Career

Experienced professionals looking to broaden their skill set in SITS

Junior Analyst and Developers

New graduates looking for a career in Higher Education Tech
Benefits to your staff:
By embarking on this journey, your staff will gain hands-on experience in initial requirements gathering through testing and solution deployment whilst participating in real-world problem-solving activities through Tribal Labs.
Throughout the programme, your staff will work alongside and be supported by our global experts, providing opportunities to build relationships and their professional network.
Benefits to your organisation:
Tribal Future Talent aims to help unlock a host of other intrinsic benefits for your SITS teams, such as enhanced performance, increased productivity, greater adaptability, improved employee retention, and a competitive edge—all essential components for today's competitive world of Higher Education.

During Series One, participants will be introduced to the Higher Education Landscape and learn about the Student Life Cycle and where Tribal's SIS fits in.
Participants will be introduced to key learning topics and objectives of the programme and our approach to learning and development and getting the most from the programme.
This Series is essential for setting the stage and providing participants with the foundational knowledge, skills, and resources needed to succeed throughout the programme.

This Series builds on the early knowledge participants have learnt from Series One and starts to get under the bonnet of the core elements of the SITS software.
In Series Two, participants will get their first taste of System Tools and an introduction to System Management, the Academic Model, Data Modelling, and Tribal's leading practice.
Programme participants will come together as a group for the first time, work with their fellow learners on scenario based activities, and solve real-world problems through Tribal Labs.

As participants move into Series Three, they will explore the more complex aspects of System Tools and take a deep dive into Tribal's approach to Integration, Migration, Reporting and Communications, as well as the Academic Model.
Participants will choose a specialist functional area, e.g., Admissions, Finance, and Students, and come together for a second time to design, develop, test and deploy a solution on their chosen path.

In Series Four participants will get an opportunity to specialise in a second functional area, building on the skills developed in Series Three.

Programme participants will come together as a group for the final time to work through real-world problems through Tribal Labs. Drawing on the skills and knowledge developed from the previous series, the programme will end with participants completing a final assessment.
Outside of these structured 'modules', participants return to their institutions to apply their newfound knowledge and skills, enhancing their job performance and productivity.
This programme's holistic approach ensures that attendees are well-prepared to excel in their roles and contribute significantly to their institutions' success.
The University's expectations for participants in this programme include recruiting appropriately qualified UK-based candidates, with Tribal offering support for interviews and candidate selection.
The University is expected to provide management support throughout the course and meaningful work-experience roles when participants are not actively engaged in the programme.