SITS Cloud

Secure. Agile. Sustainable.
The UK's #1

provider of cloud services for HE Student Information Systems...
Transform experiences for students and staff.

Running your Student Information System on-premise can be challenging and expensive. We now live in a world of increase risks from cyber-attacks, skill shortages, and escalating costs that are surprisingly high.
Universities are increasingly turning to Tribal's SITS Cloud service, so that they can focus on what really matters.
"We loaded the UCAS data into SITS within 23 minutes – something that previously took hours to complete."
Nick Leake,
Chief Information Officer
King's College London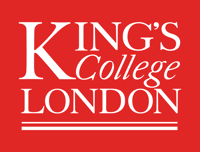 Why consider moving SITS to the cloud?
There has been a significant shift towards "consume as a service" models across the Higher Education sector.
Applications like SITS are mission-critical and with ever-increasing user demands, it's vital that information is available where and when it's needed.
Protected from attacks through Tribal's Security Operations Centre (SOC)
Availability guaranteed via SLAs
Confidence with GDPR compliance
24x7 intrusion monitor

Remove risk caused by direct database connections.
Technical debt modernised - ready for optimisation
Automated elastic performance for peak-periods such as Clearing
Support international growth ambitions
Enable blended learning programmes more effectively.
Environmental
Move to cloud can reduce datacenter CO2 footprint by 86%*
Support net-zero ambitions.
Financial
SITS Cloud offered as a fixed price to enable budget planning
Typical ROI period can be as little as 3-4 years.
* Statistic from 'Saving Energy in Europe by
Using Amazon Web Services' October 2021
NEW WHITEPAPER - NOW AVAILABLE
Understanding the true costs of your
Student Information System...

"With an ambitious vision for the future with digital at its heart, the decision to move to SITS Cloud will enable the University to focus on delivering a higher quality student experience"
Director of Registry Services

"Moving to SITS Cloud will enable staff to work on innovation and add value in other areas, instead of being responsible for day-to-day systems management"


"Moving SITS to the Cloud will bring many benefits to UAL fitting well with our strategy to focus on creating user-centred digital services away from the traditional IT role of maintaining systems"

Digital & Technology Director
What next?

Read through some of our blogs or book a free, no pressure and no obligation conversation below.