Six months from deploying Tribal ebs, Carey Baptist College completely transform their student enrolment process from initial enquiry through to acceptance and beyond.
Carey Baptist College is one of New Zealand's leading providers of theological education, offering NZQA accredited qualifications from certificate to PhD, in the areas of biblical study, theology, ministry and mission. Since 1926 Carey has served the Baptist movement and wider church of Aotearoa and is the highest ranked non-university research institute in New Zealand producing graduates. The College specialises in training people for Christian ministry and mission.

Tribal Group, a leading provider of software and services to the international education market, announced a contract with Carey Baptist College in July 2020. Our team recently spoke with the Carey Baptist's Academic Director, Rob Ayres, and Executive Director, Chris Berry, to see what they had to say since going live in time for semester one enrolments in January. We are thrilled to say, the pair are ecstatic with ebs and its ability to improve their student admissions process and look forward to rolling out the other modules it has to offer.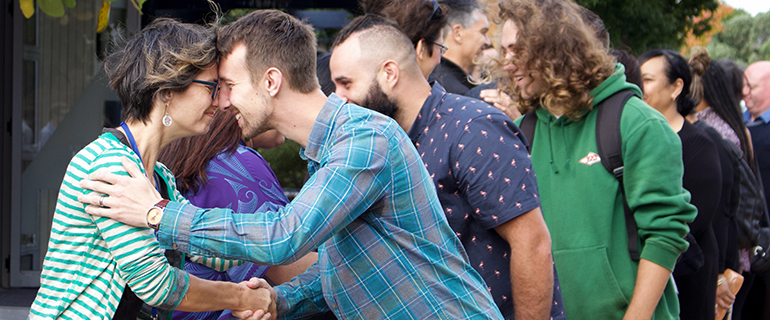 The Challenge
Tribal Group won the contract to provide ebs which features a pre-configured version of Tribal's market-leading SMS ebs student information system. This integrated functionality enables the college to build both a feature rich student and staff portal as well as support admissions and enrolment through Tribal's ontrack portals, digitising the entire admissions process and creating a better user experience for prospective students. ebs also modernises the interface between Moodle, the college's learning management system and an out-of-the-box public trust interface for draw-down of enrolments. Here's what Rob and Chris had to say about one of the key factors of deciding to go with Tribal ebs.
"One of things we'd like to emphasise upfront is the responsiveness (of Tribal). The Tribal team are brilliant and their knowledge of both the education sector and the product, having worked across a whole range of PTE's and Polytechnics is great. They understood our core business and where we were different from other providers quickly, which gave us confidence. And it's not like once we signed up that we never heard from them again. They have continued to be responsive and attuned to our needs which is priceless." - Rob Ayres, Academic Director
The

Requirements
The team at Carey Baptist made it clear from the start that centrality of data is crucial to their operations and having all solutions under one product was key, this was one of the reasons they selected Tribal to work with.

ebs needed to take the manual side of communicating to prospective and current students and transform it into a streamlined process. It needed to give the team visibility over the whole communications plan, across multiple channels, and aligned them with automation coming direct from one single system.

Another requirement set by Carey Baptist was to improve their student application process. They needed to move away from a process that required both staff and students to manually enter their data and upload forms to multiple streams to a more efficient process where errors were minimal and data was centralised and clearly defined. ebs ticked that box by providing a system that allows single uploads to once place giving much greater visibility of application status and helping their staff to clearly identify where prospective students are in their enrolment journey.

"We had a number of these streams that were manually aligned to us on paper and now they are all completely on the same system, and because they were both applying for an academic program and other streams, they were submitting double documents. So for them, this is huge, they not only have to submit that document once, in one system, in one place, but we can assess it electronically". - Chris Berry , Executive Director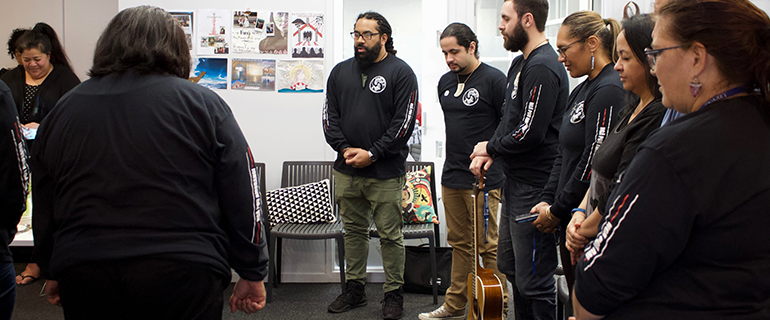 Implementation
Since the win announcement, Carey Baptist has deployed the core modules across the ebs SMS along with the admissions portal for students. Whilst Rob and Chris said, it did take some time to set-up processes within their team, as any new process does, they realised benefits almost immediately.

The implementation project saw Tribal meet the deadlines as they set and provided an honest timeline and scope from the get-go, with no surprises. The team at Carey Baptist were satisfied with the work ethic and relationships they developed with the Tribal team, ensuring the project ran harmoniously.

With tight timeframes to implement, as well as other challenges such as limited resources in the Carey Baptist team, ebs support provided by Tribal allowed the project to run smoothly and go-live went as scheduled. The pair look back with positivity, knowing they've created strong foundations which will allow their business processes and systems to continuously improve.
"We didn't have the luxury of having a dedicated implementation team as we were doing our day jobs and doing that along-side. Given all that it was a reasonably smooth transition. My reflection is that we did exceptionally well for the time and we created a rod for our back going forward.

I think everyone can see this is the one-off investment time and beyond this, it's going to be great. There's a lot of positivity around this despite that workload." – Rob
The Results
Tribal has provided peace of mind and improved staff experience through ebs. It has improved the quality and visibility their student data and provides confidence in the data. They can undertake robust reporting to help with investments and accurately predict and forecast, with ease. ebs has revolutionised the application process putting all the crucial student data in one central place.
"The ability to easily create customisable and definable reports and templates really benefits Carey. Already we are seeing some of the benefits that we can access data in a much more flexible way than our previous system allowed." – Rob

"The other key immediate thing for us is bringing early application and enrolments in under one system, having a web based digitised process and having all the information in one place. We've had web enrolment previously, but it was separate to our SMS so brining all that in in has been great.

For me its confidence in the data and having really robust reporting which is huge when making our financial decisions and predictions, forecasting and all of that.

From a reporting and administration point of view it absolutely has improved the process for our staff. The way stats come out now is just like, I want that and a minutes later, you've got it." - Chris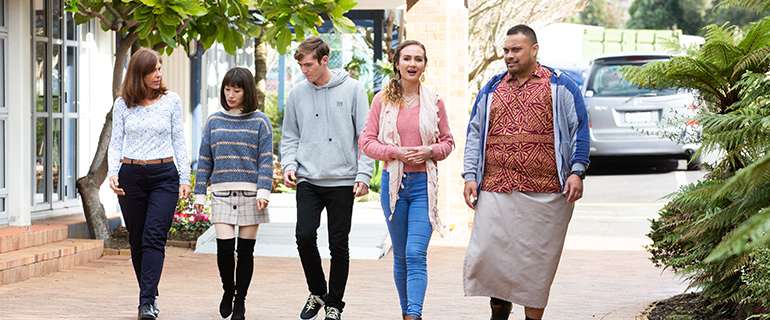 The student applications side has also seen significant improvements from a user experience perspective too. Manual processes where prospective students would have to fill and upload multiple forms in different streams, made it difficult for staff to see where prospects were in the application journey. They now have a system that allows single uploads to one place providing a better experience for future students and greater visibility for staff.
I think of our enrolment process and just moving everything to a web-based process and the centrality of that data – that's been fantastic. We've seen huge benefit this year having that in place." – Rob

"For our students based off-campus, its brilliant. Their system is all in one-place and they can easily upload their documents.

Administratively it's a much nicer, smoother process with a lot less exceptions for the academic registered. Our student body is increasingly distancing in regional, so they are getting a huge benefit from this system." – Chris
Carey Baptist are looking forward to extending the use of the student portal, for example creating better user experiences for returning students, and will be rolling out staff and teacher portals over the coming year. They expect to see even more benefits from ebs during that time.
"We see real advantages at the staff level where we can see teachers will have access to key information and as well as the students, we are looking forward to that". - Chris

I think the main benefits are having overall visibility of where applications are in the process, I mean a lot of the real benefits and gains, from my perspective particularity working with students and teachers, will be next year when we have the portal and the more customised tweaks around things like learner log allow us the see there is a way of doing things within the one system and we are looking forward to that." - Rob
TOPICS:
SHARE THIS ARTICLE:
Discover Tribal for Further Education
Find out more about our products and services for Further Education...
CLICK HERE